Darshan Center for Spiritual Evolution

The Darshan Center for Spiritual Evolution is a place for people to celebrate, explore and develop "inner" faith experiences and where our vision is attuned to a Higher Awareness of Oneness.
The Center is an interfaith and "inner faith" sacred and safe place to heal, grow, learn and develop a spiritual consciousness that celebrates the manifestation of the Divine in all things.
All of our Sacred Celebrations of Spirit every Sunday night @ 6:30PM are in person inside the sanctuary
We also LIVESTREAM all of our Sunday Services
@ 630PM on the Darshan YouTube Channel
which you can access here by clicking on this link:
www.youtube.com/c/DarshanCenterForSpiritualEvolution

A Healing Space
840 East Oakland Park Blvd
Suite 102
917-579-3750





---
All donations to the Darshan Center are tax deductible as Darshan Center for Spiritual Evolution
is a State and Federally recognized House of Worship and a Non Profit Organization
501c3 170(b) (1) (A) (i)
​Please donate here:
paypal.me/darshancenter
PayPal.me/darshancenter
Venmo @Darshancenter840
Cash App $Darshancenter840

---
---
The Adventures of the Three Gunas Series

Within the Hindu scripture The Bhagavad Gita there is insightful discussion on the qualities of forces that make up nature and creation. These three gunas are tamas (darkness), rajas (activity), and sattva (pure beingness).
The Adventures of the
Three Gunas Series
© 2015
DARSHAN CENTER FOR SPIRITUAL EVOLUTION @ A Healing Space Rev. Dr. Grace Telesco/Swami Sharadananda.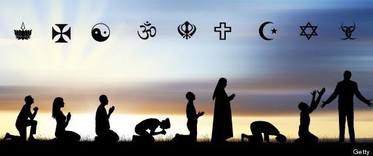 Reaffirming this proclamation signed by the
Darshan Center for Spiritual Evolution
as part of the
PROCLAMATION OF MCCJ CLERGY DIALOGUE on December 10, 2015
"Not here, Not now, Not us! We say no to the current political discourse that would have citizens and residents of the United States of America acquiesce to a policy of discrimination based upon one's religious affiliation."
miamiccj.org/articles-media-res/
---